Good morning beautiful people,
I'm writing you from cold Canada, having my first morning coffee ☕️ in front of the fireplace. I know when it's time to take a break from Mexico to come back to Canada for a visit. My intuition tells me quite clearly through a "feeling" in my body. It's a feeling of wanting to curl up with layers, turn inwards and lean into comfort. If I don't listen and honour that, I begin to feel irritated and frustrated.
This feeling used to freak me out though when I was living in Mexico at the beginning. When I would start to feel this in my body, I would begin overthinking everything, start doubting my decision to move to Mexico, spiral into anxiety thinking I made the wrong decision and feel shame because I thought I needed to pack up and move back to Canada. How embarassing!
Good times 😂 with my left brain sometimes. This wasn't actually the truth of what I was feeling.
Do you ever experience confusion around your intuition? If so, high 🙌🏼 five because it is a confirmation that you are human. Welcome to the club!
One of the reasons I LOVE doing  intuitive card readings  is that it helps to solve one of the most common problems I see which is not being able to put clear words to our gut feeling. What follows is a misunderstanding of what we are feeling – what our intuition is actually trying to tell us and end up thinking things like:
I'm a confused, hot mess and don't know what I'm doing with my life

I'm not consistent enough which is why I don't have the success I want

I am unreliable

I keep changing my mind

Etc, etc
Then what follows is our left brain kicks in to confirm all this crappy thinking we have about ourselves and convices us to take the safe route and just keep doing what we have done before because there, it is comfortable and we have control. I have learned to call "BS" on this when it happens.
If you are in my orbit, you are most likely an entrepreneur, leader or creative of some sort OR you are yearning to be one of those. There is a reason for that. You are NOT meant to take the safe road. You came here with a much bigger purpose which is to continue to express that incredible genius inside of you that is meant to make an impact with "your" unique magic. I know this sounds "cheesy" but it's the truth! This does not have to be Oprah kind of magic. It can be, but it can also be simple magic that makes a big difference in people's lives.
So take a moment to pause, close your eyes and ask yourself this question honestly: "Am I living safely or courageously?"
Safely means you are leading from your left brain, from your conditioning, what you already know and taking actions that will bring you guaranteed results 🥱 😴 😳 😶‍🌫️
Courageously means you are leading from your right brain, from your intuition, your creativity, curiosity, imagination and stepping out of your comfort zone into the unknown. Living courageously requires you to be vulnerable enough to let things get messy, not have it all figured out and willing to experience failure (growth in disguise). Leading and living THIS way will make you uncover a version of yourself and the life that is available to you that will blow your mind. It's a beautiful place to live from, if you are willing 😎 🥳 🦄 🌈
Important note: living courageously does NOT mean living recklassly.
At The School, the purpose of our live sessions is to give you a weekly checkpoint to nurture your intuition, spend time with it, listen to it, put words to it with our help so that you can take that next courageous step forward towards what you are actually yearning for. We have a mix of coaching style, intuitive exploration sessions AND practical sessions to help you get clear on your next step, take action and actually implement the guidance of your gut! These sessions help us stay accountable to living the more expansive life we actually desire. The purpose of our lessons, meditations and other content and resources is to keep you in an elevated energy, connected to your right brain leadership so you don't spiral back into safe living from a place of fear.
Until Friday you can still  join us for the all inclusive experience  (live sessions, bi-weekly lessons, quartely guest expert trainings, meditation and special events) for the old membership rate of $333/3 months. Anyone who joins this before Friday (when close it and launch our new membership at $333/month) will  become a founding member  AND be grandfathered in which means as long as we are alive and have these memberships you can enjoy the all inclusive experience at the old rate. Starting Jan, we will be interviewing and highlighting our founding members on our social platforms and in our newsletter.
I also want to mention that you don't always need to take HUGE leaps. Sometimes we need to take a baby step  forward. Either way, it is always and only about the one next step. You can plan and think and obssess about the next 6 months but we just don't know how things will unfold. I encourage people instead to tap into what they "feel" they want to experience in the near future, put words to those feelings to understand more clearly and practically where their gut is leading them and use that as a sense of direction. Don't try to micromanage everything of engineer your life. Keep the vision, release your grip and trust yourself and the guidance of the universe.
Carina Raisman, in our last guest expert training quoted one of her teachers and it was so powerful: "Never give up and always let go".
If you need help understanding where your intuition is guiding you next and put words to that gut feeling so that you can step out of your comfort zone and take a courageous step forward, I encourage you to  offer yourself an Intuitive Reading.  These sessions help us move past our limited thinking 🧠 so that we can access the wisdom of our intuition. People leave these sessions feeling so understood and excited about the clarity and breakthroughs they were able to have in just a short amount of time. Schedule an Intuitive Reading.
We are here to support you and your beautiful intuition. If you're not sure what you need but you can feel inside that you need some kind of support just reach out to me at jennifer@jenniferjaneyoung.com or book in an exploration  call to get some clarity. Don't stay stuck in analysis paralysis alone. Life is too short to live safely!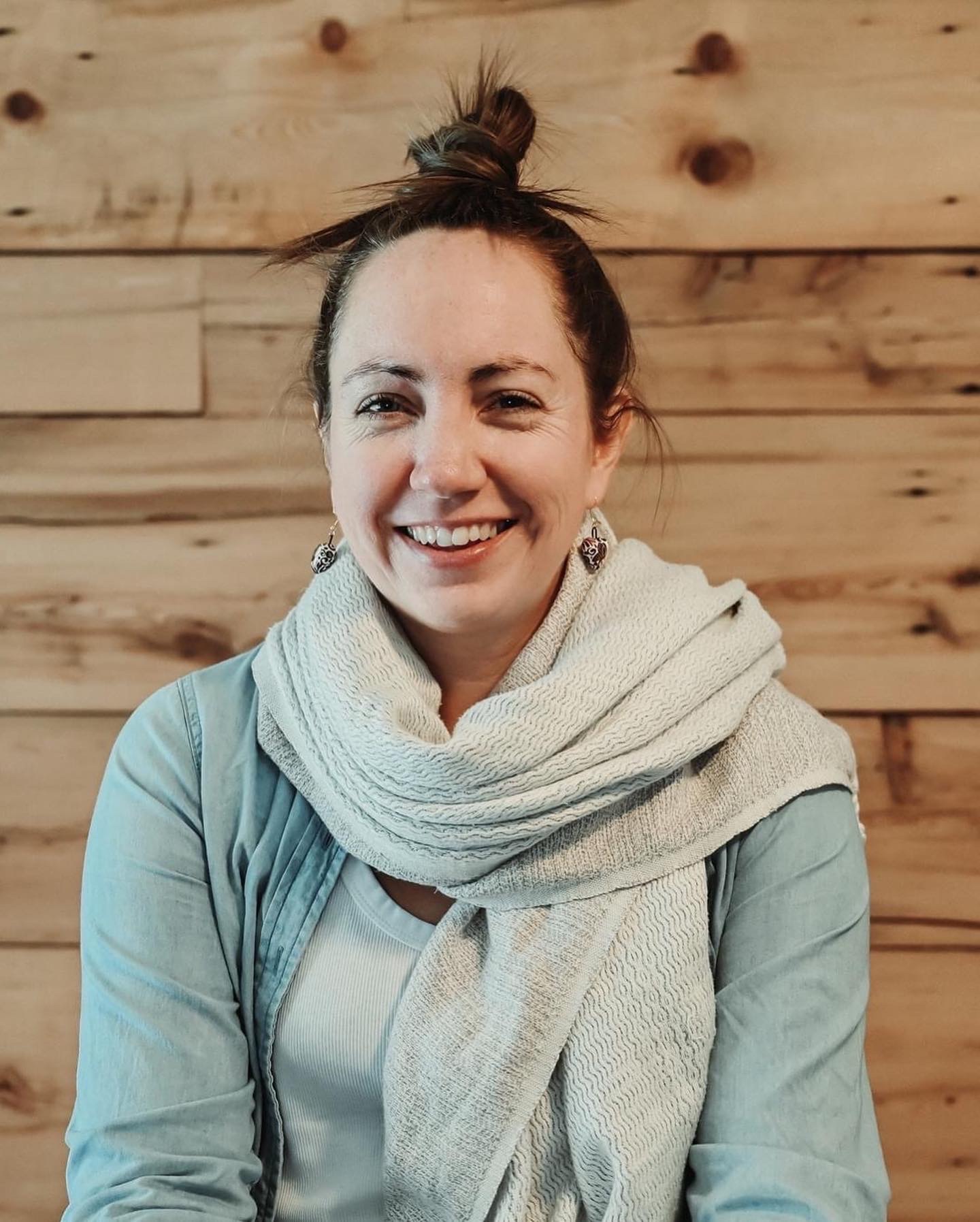 Meet Your Mentor
Jennifer Jane Young is an Intuitive Business & Leadership Advisor, Founder of The School of Intuitive Leadership and former United Nations Consultant. She helps entrepreneurs & leaders find the path of least resistance, make the biggest impact and create sustainable, aligned success through right brain/intuitive leadership.
She brings together the last 13 years of her experience, coaching, advising and managing start ups to multi-6 and 7-figure businesses, her background in Yogatherapy and experience leading a community of entrepreneurs for the United Nations of 5000+ members, in partnership with the International Trade Centre in Geneva, Switzerland. 
Jennifer facilitates growth, flow, and transformation for heart-centered, impact-driven entrepreneurs and businesses. She helps her clients translate their visions & intuitive guidance into practical actions and helps them find the most intuitive and aligned solutions and path forward to success.
Jennifer is the author of her upcoming book "Say YES to your YES: How to trust your gut and take the leap in business & life" and the host of her podcast "Finding Your Flow".
She is currently living her Caribbean dream life in Mexico with her two rescue dogs.